February 17/17 9:23 am - One-metre Rule for Motorists & Cyclists Tabled in New Brunswick Legislature

Posted by Editoress on 02/17/17

An amendment to the Motor Vehicle Act has been tabled in the New Brunswick legislature, aimed at improving safety for cyclists.

The amendment will be recognized as "An Act Respecting Ellen's Law", in memory of New Brunswick cyclist Ellen Watters. Watters died in December as a result of her injuries from a collision with a motor vehicle while she was on a training ride near Sussex.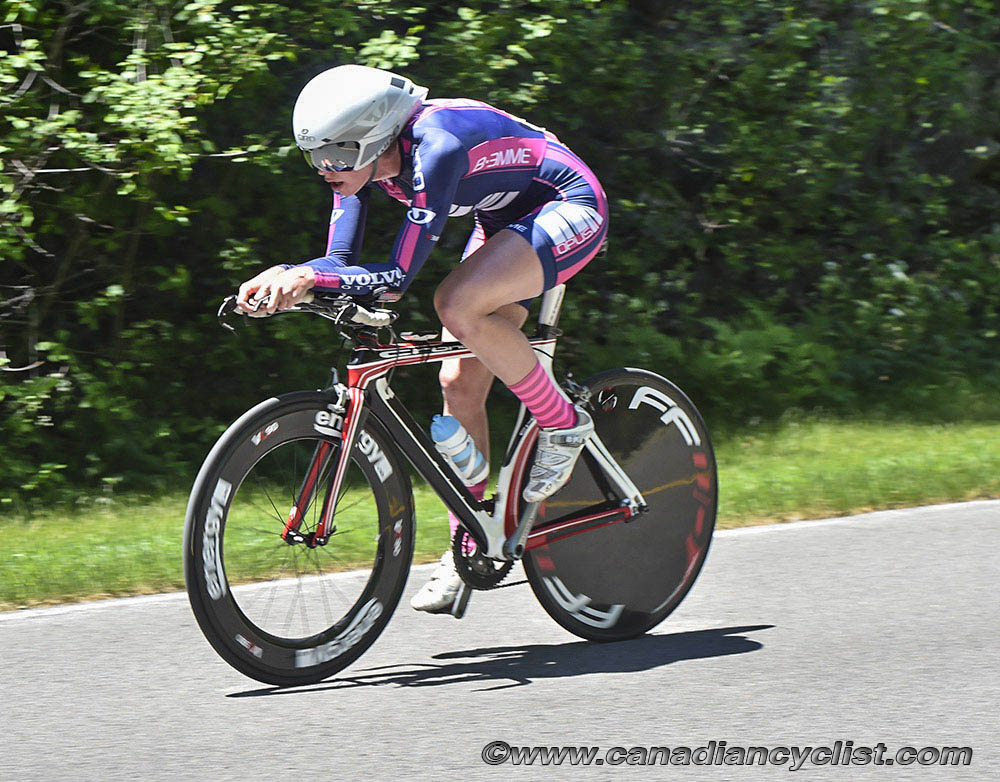 "Safety on our roads and highways is a priority of your government. We listened to the concerns expressed by cyclists and motorists, and I am proud to say we are getting things done," said Justice and Public Safety Minister Denis Landry. "Your government met with stakeholders of the cycling community to discuss their concerns. These discussions led to important changes to the Motor Vehicle Act, which will include a one-metre rule when vehicles are passing cyclists and create awareness about the need for all drivers to share the road."

Under the proposed amendment, a driver of a motor vehicle shall not pass a bicycle travelling in the same direction unless there is sufficient space to do so safely and the driver leaves at least one metre of open space between the vehicle and the bicycle. The amendment would also allow motorists to cross the centre line while passing bicycles, when it is safe to do so.

Failure to provide the one-metre space will be an offence, resulting in a fine of $172.50 and the loss of three demerit points. This penalty is consistent with similar offences under the act with respect to safely passing another vehicle, including motorcycles.

New Brunswick joins provinces such as Ontario and Quebec in instituting a one-metre-space rule for cyclists and motor vehicle drivers.

"We have listened to the concerns of cyclists and motorists. This is the right thing to do," said Government House Leader Rick Doucet, who is also an avid cyclist. "However, we know that legislation and education are the best tools to keep our streets, roads and highways safer. That is why, in addition to the legislative changes, an education campaign will be developed, focusing on sharing the road."

"The one-metre law is the first step in a series of new laws and education that should make New Brunswick very appealing for cycling tourism," said Wayne Arrowsmith, chair of the Velo NB Advocacy Committee. "The benefits in safety and health to the public far outweigh the few seconds that it takes for motorists to slow down and move over into the passing lane."

"The Ellen's Law Rally organizers are very pleased that Ellen's Law will be a reality before the 2017 season. It is a great memorial to Ellen Watters," said rally organizer and Velo NB member Sheila Cameron. "We believe that the one metre passing law will make cycling safer and more popular for New Brunswickers."

"I encourage all New Brunswickers travelling our streets, whether by bike or by motor vehicle: please, be courteous and respectful, travel safely and share the road," said Chris Collins, Speaker of the legislative assembly. "It only takes a moment of carelessness for tragedy to strike."
---
Related Photo Galleries
---