December 11/17 20:30 pm - Barrette & Caves Top-10 at Santiago World Cup

Posted by Editoress on 12/11/17

Canada sent a small squad of three riders to compete at the fourth round of the Tissot UCI Track Cycling World Cup in Santiago, Chile, on December 9-10.

In the men's sprint events, Hugo Barrette finished sixth overall in the Sprint, after getting knocked out of the competition in the quarter-final round. In the Keirin, Barrette was tenth. In the First Round Barrette had qualified but was relegated for not holding his line in the final 200 metres.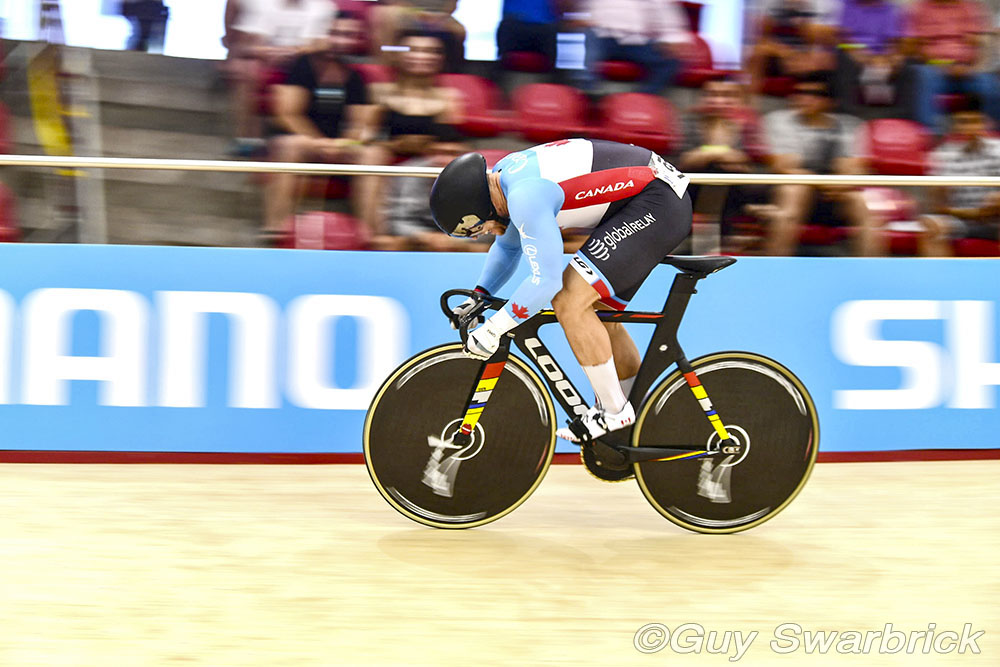 Hugo Barrette
Hugo Barrette and Francois Pervis mix it up in Keirin
Aidan Caves finished ninth in the men's four-event Omnium, one place higher than a week earlier at Round 3 in Milton, Ontario. Caves was fifth in the Scratch Race, tenth in the Tempo Race, tenth in the Elimination and eighth in the final Points Race, to finish with 87 points.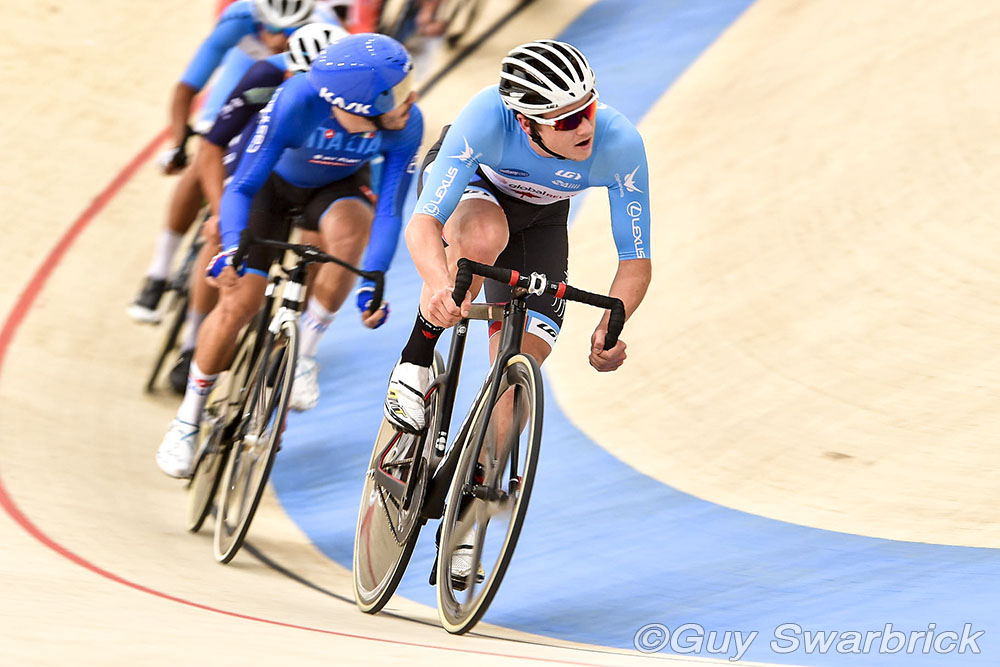 Aidan Caves
In the women's Sprint, Amelia Walsh qualified 15th and won her 1/16th race to move on to the 1/8th finals, where she was defeated and did not advance.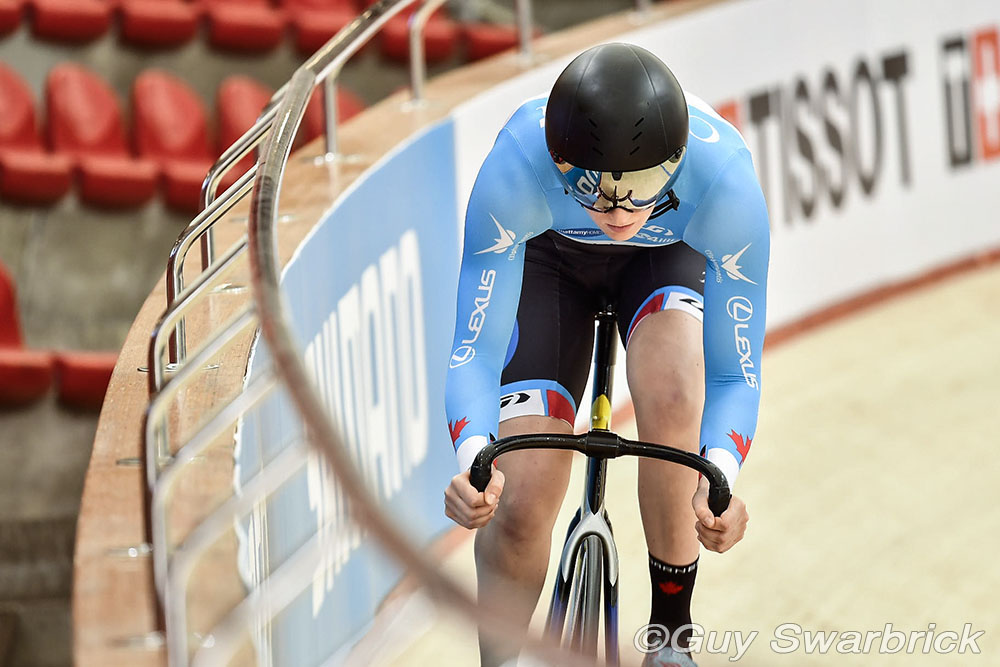 Amelia Walsh
Kris Westwood, High Performance Director at Cycling Canada, explained, "We went into the Santiago round of the World Cup aiming to pick up some points in individual events for world championships qualification. Hugo Barrette got the job done with a solid sixth-place finish in the sprint tournament, and tenth in the Keirin.

"Aidan Caves also picked up some good points with ninth in the men's Omnium - it will be tight, but hopefully that will be enough to get him into the Worlds. Considering it's only his fourth race back from a serious concussion the result is encouraging."

"Amelia Walsh is still building on her international race experience. Just 18 months ago she was a BMX racer, so it's great to see her in the mix at this level."
Results
Day 2