December 27/17 11:15 am - Twenty20 Announces 2018 Roster with 3 Canadians

Posted by Editoress on 12/27/17

Chloe Dygert Owen (USA), Jennifer Valente (USA) and Jasmin Duehring (CAN) headline the power-packed 2018 Twenty20 Pro Cycling program. All three athletes, along with majority of the roster, will balance a track and road program during 2018. These three decorated athletes return to the team following a tremendously successful 2017 campaigns. Duehring will be joined by two other Canadians - Steph Roorda and Georgia Simmerling, both members, along with Duehring, of Canada's world-class Team Pursuit program.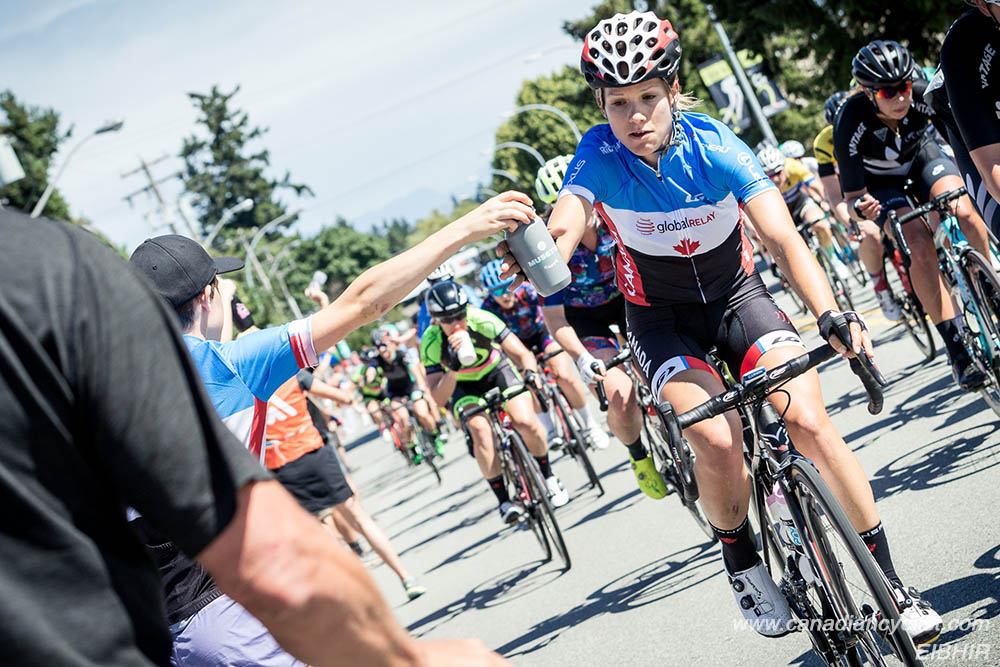 Jasmin Duehring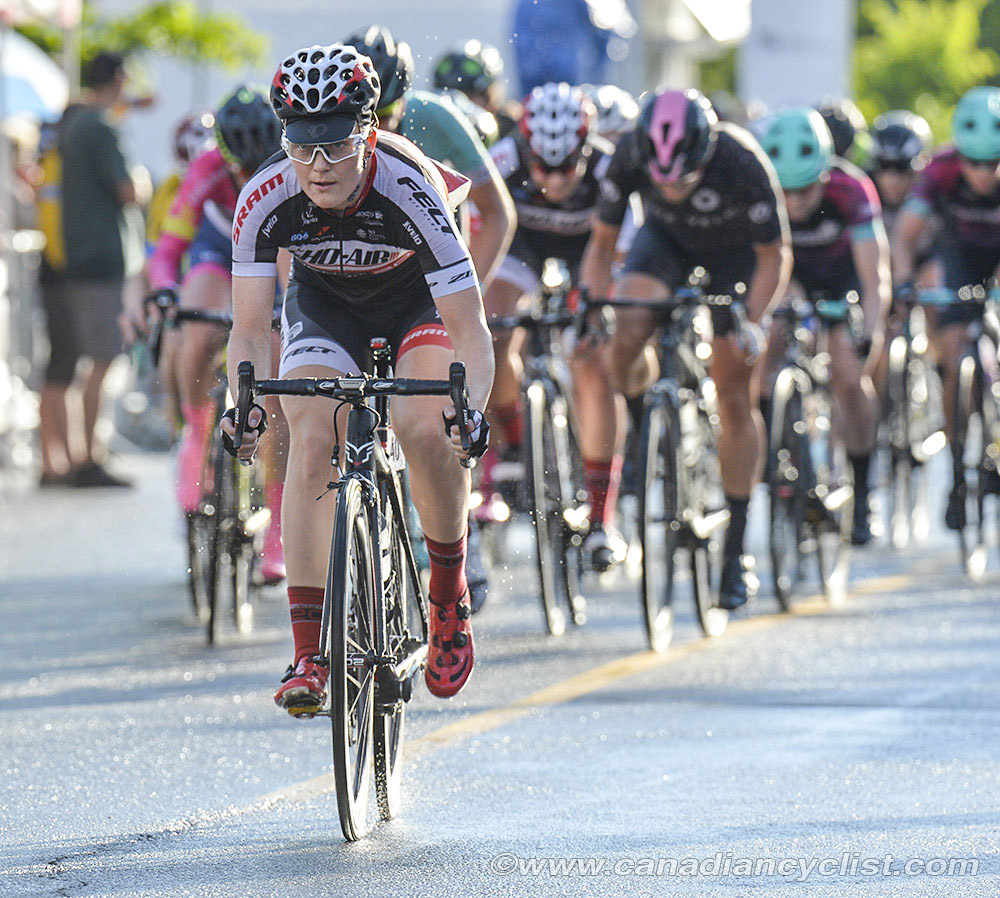 Steph Roorda


The program will continue the balance of a full track program with a growing road calendar, keeping the team aspirations at the forefront of the program while continuing the support of the individual rider's goals. Mari Holden, 2000 Olympic Silver Medalist, returns to direct this accomplished young squad.

"We are excited for the year ahead, as we balance a strong roster of athletes with an ever growing race calendar. We have strong woman with their individual goals for world championships and are looking to the 2020 Olympic Games, and a crew of younger athletes that will benefit greatly from these experienced women. I hope to be able to blend this group together as a team as we did this season and showcase the strength of individual events into the road season of racing," commented Holden, Sports Director, Twenty20 Pro Cycling.

2018 Twenty20 Pro Cycling Roster
• Sofia Arreola (MEX)
• Erica Clevenger (USA)
• Margot Clyne (USA)
• Allie Dragoo (USA)
• Chloé Dygert Owen (USA)
• Jasmin Duehring (CAN)
• Scotti Lechuga (USA)
• Marlies Mejias Garcia (CUB)
• Danielle Morshead (USA)
• Shayna Powless (USA)
• Steph Roorda (CAN)
• Georgia Simmerling (CAN)
• Jennifer Valente (USA)
• Larissa Connors (USA) Mountain Bike / Road
• Jamie Whitmore (USA) Para-Cycling

"We have a young, exciting and very talented roster for 2018. We have an emphasis on supporting athletes that excel in timed events. Our short-term goal is to accomplish two elite world championship jerseys in 2018, with the long-term goal to have seven of our athletes representing their nations in the 2020 Tokyo Olympics. We are an experienced program with an emphasis on four-year build-ups, and I believe our roster this year showcases our understanding and expertise in this. While we will certainly have a very competitive team for the 2018 season, we are looking ahead to our long-term goals and will develop the individual strategies moving towards Tokyo," said Nicola Cranmer, General Manager, Twenty20 Pro Cycling.

Double Olympic medalist Duehring will race a modified UCI track schedule, focusing on mass start events and will also race a full road schedule in 2018. Duehring recently came off a successful London Six Day where she scored two wins along with a silver medal at the UCI Track World Cup in Milton, Canada.

Cranmer developed this program 12 years ago, with the full-hearted intent to grow women's cycling and allow young riders a balanced program to grow both in sport and in confidence and life skills. The program has produced world champions and Olympic medalists since the start and strives to continue.

The powerful engines of Powless, Simmerling, Roorda and Lechuga will support up and coming sprint sensation Marlies Mejias. The multi-time Pan American medalist and London Olympian scored several wins on the PRT calendar this year.

Triple threat Canadian alpine, skicross and track cyclist Georgia Simmerling joins the squad, bringing high-level competition experience, along with sensational speed. Simmerling won bronze in team pursuit cycling at the 2016 Summer Olympics in Rio de Janeiro and also a silver medal in team pursuit at the 2016 World Championships. She is the first Canadian to compete in three different sports in three different Olympic Games. She brings experience and multi-disciplined racing to the team.