December 11/18 15:33 pm - Floyd's Pro Cycling Announces Roster

Posted by Editor on 12/11/18

The new team that will replace Silber Pro Cycling has announced the names of the initial eight riders that will make up the roster. Additionally, legal issues with the Canadian Government have forced a name change. Floyd's Of Leadville Pro Cycling Team will now be Floyd's Pro Cycling. Floyd Landis will be sponsoring the team, but will have no direct involvement in the program.

Team director Gordon Fraser highlights FPC's goals upon inheriting the infrastructure and mission of Silber Pro Cycling, the Canadian UCI Continental team formed in 2013, saying, "We're going to focus on developing the best young cycling talent in Canada while expanding to recruit some of North America's most dynamic and proven riders." [See our interview with Gord Fraser Here]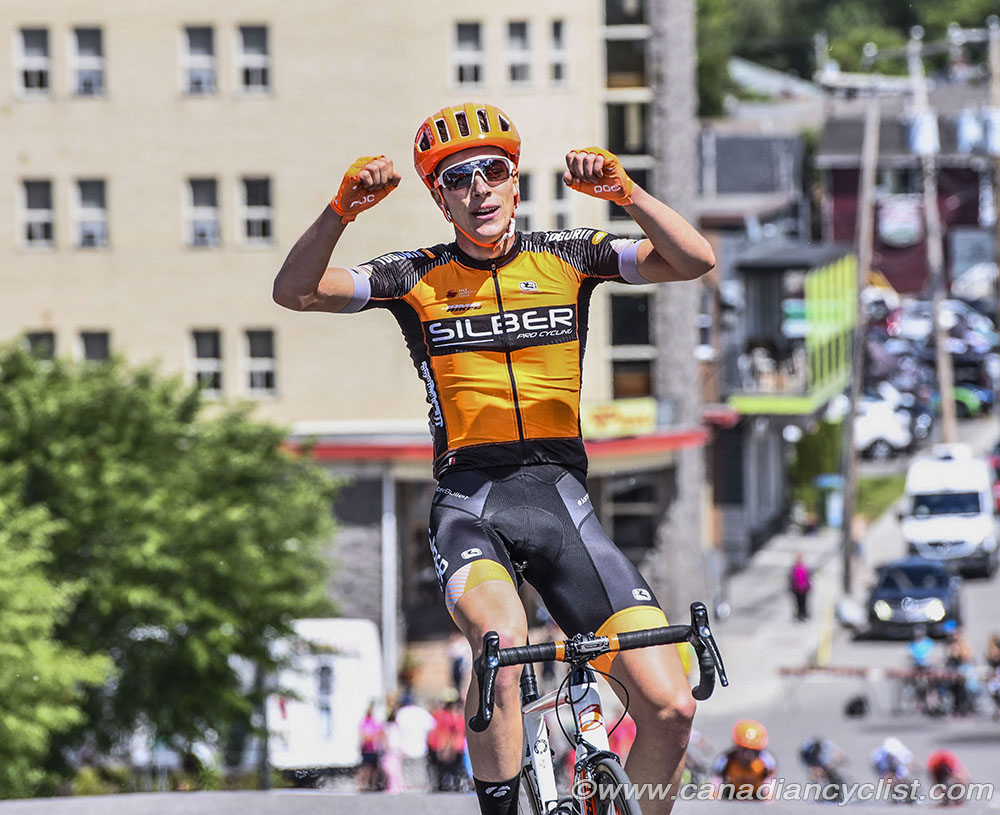 Nick Zukowsky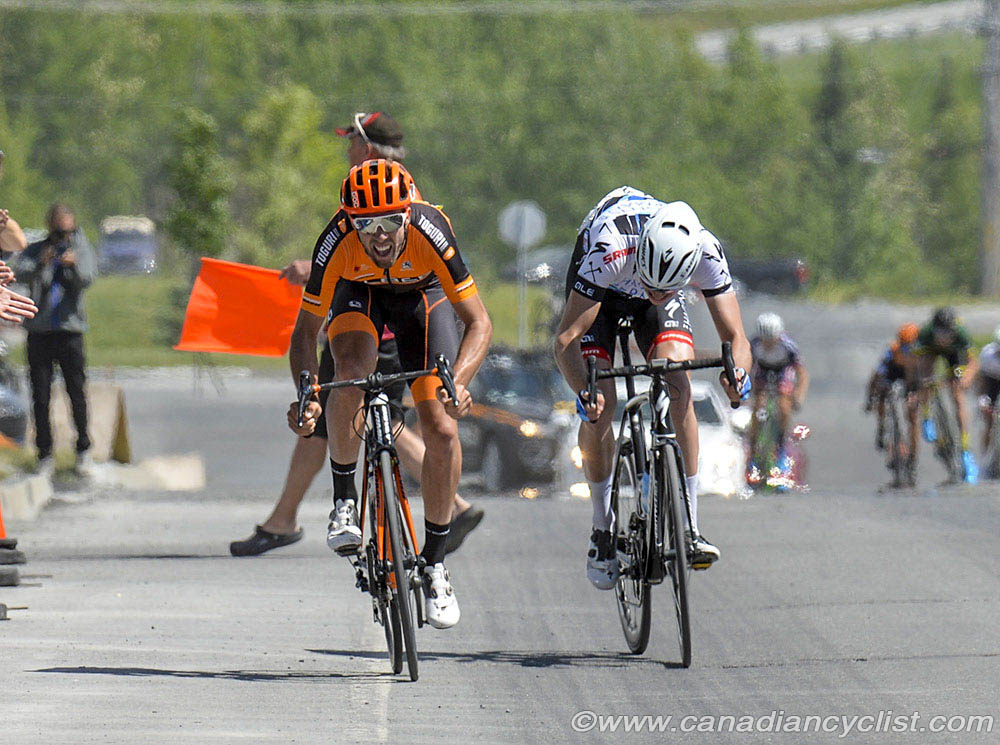 Emile Jean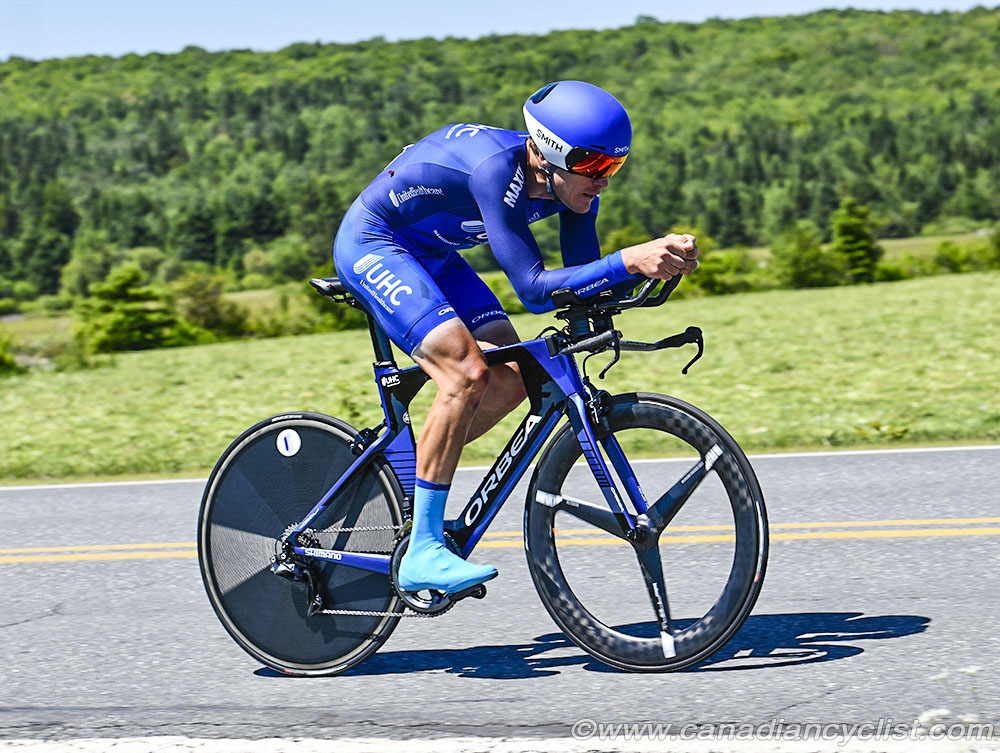 Serghei Tvetcov
Robin Plamondon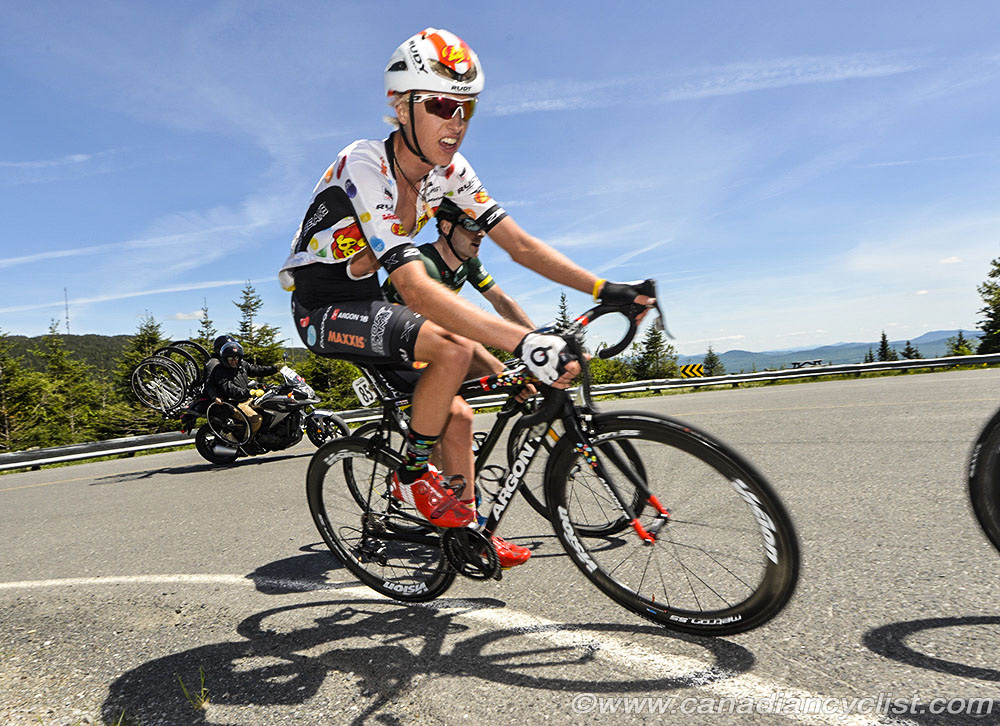 Keegan Swirbul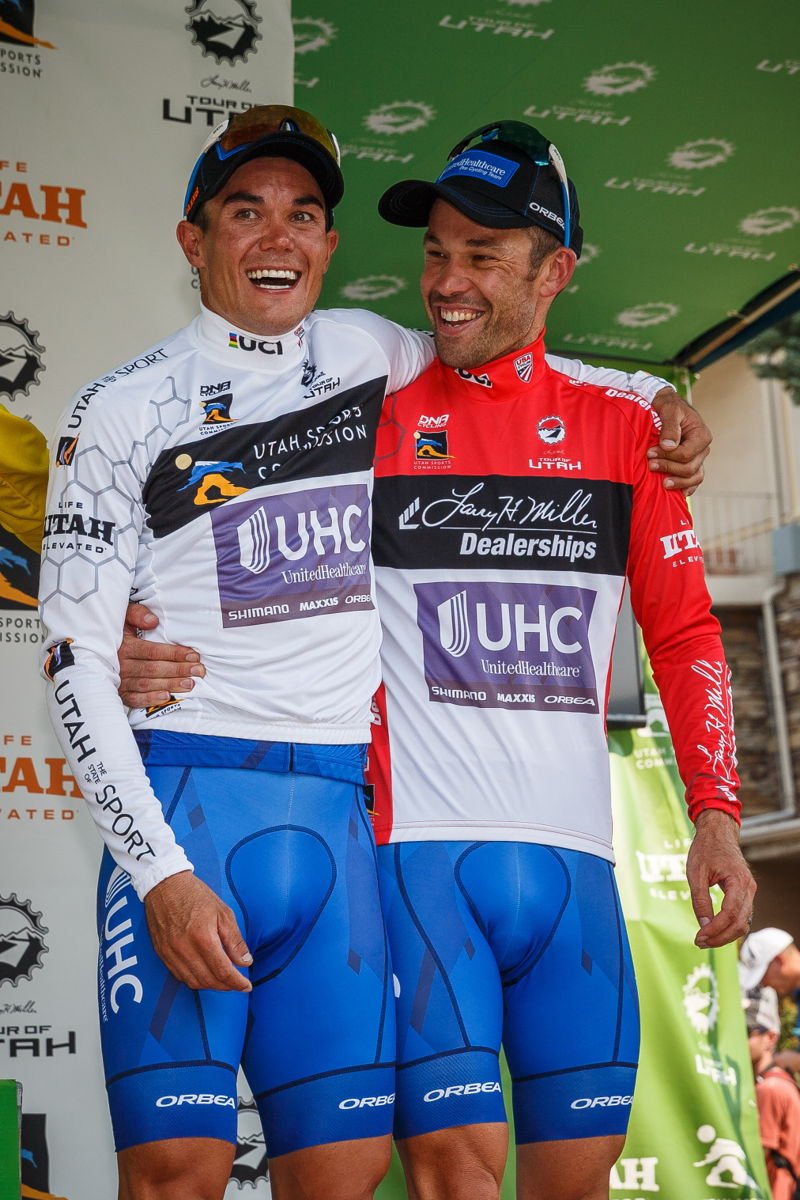 Johnny Clarke and Travis McCabe - Photo Jono Devich
The signings includes four Canadians - two of them continuing over from Silber - two Americans, one Australian and one Romanian - Serghei Tvetcov, formerly of UnitedHealthcare, who is the biggest name signed. The initial signings:

Travis McCabe (USA) - ex-UnitedHealthcare
Nick Zukowsky (Can) - ex-Silber
Emile Jean (Can) - ex-Silber
Serghei Tvetcov (Rom) - ex-UnitedHealthcare
Johnny Clarke (Aus) - ex-UnitedHealthcare
Keegan Swirbul (USA) - Jelly Belly p/b Maxxis
Robin Plamondon (Can) - ex-Espoirs Elite Primeau Velo
Carson Miles (Can) - ex-Ottawa Bicycle Club

The team will be competing aboard Van Dessel bicycles in 2019. Van Dessel's expertise in multi-surface applications will be in play as the team adds gravel and mountain bike events to their race calendar, starting in Canada on April 28th, with the Paris to Ancaster.

The FPC's 2019 season will be funded by Floyd Landis' personal contribution of funds. The team's organization in Canada had introduced some legal hurdles due to the changing landscape of Canadian cannabis laws, and sponsorship by Floyd's U.S. companies. But Landis says he's committed to supporting the team no matter what.

"Canada is sorting out the legalities surrounding CBD and athletics," Landis says. "My commitment to the team remains unchanged regardless of what it needs to be called. After years of litigation, I have no desire to enter another lengthy legal battle over the name."

FPC is destined to make an impact with the talented list of riders on the 2019 roster. Heading the list of early signings is Arizona native Travis McCabe. He's been a frequent visitor to the podium in the past five years with stage wins in Utah, Colorado, Gila, and Redlands, as well as abroad in Langkawi and the Herald Sun Tour. He's a versatile sprinter who can win both criteriums and high-altitude stages.

Another notable new name is US-based Romanian Serghei Tvetcov. Serghei has worn leader jerseys in most US stage races and hung on to overall victory in many of them. A world-class time trialist, he comes from the United Healthcare team and brings leadership and professionalism to FPC. That experience will be shored up by Jonathan Clarke, a seasoned veteran and former captain of UHC, Jelly Belly, and Toyota.

Former Jelly Belly rider Keegan Swirbul finished well in 2018, with excellent performances in Utah and Colorado and FPC is excited to see what he can accomplish alongside his new teammates.

Returning riders include Emile Jean and Nick Zukowsky. Emile Jean starts his fourth season with the organization, bringing proven speed and valuable teamwork to the squad. In 2018, Zukowsky won the Canadian Criterium Championships and had numerous encouraging performances on GC and in TTs, including finishing 21st at the U23 World Championships.

Twenty-year-old Zukowsky will highlight a group of promising U23 riders signed by FPC, including two riders emerging from the Junior ranks, Carson Miles and Robin Plamondon. Both riders represented Canada at the 2018 World Championships and will benefit from the tutelage of their teammates.