May 2/18 11:28 am - Giro Previews - Boivin Interview, Bartali Honoured

Posted by Editoress on 05/2/18

The Giro d'Italia is only two days away from starting for the first time out of Europe, in Israel. The opening time trial will take place in Jerusalem, followed by two road stages.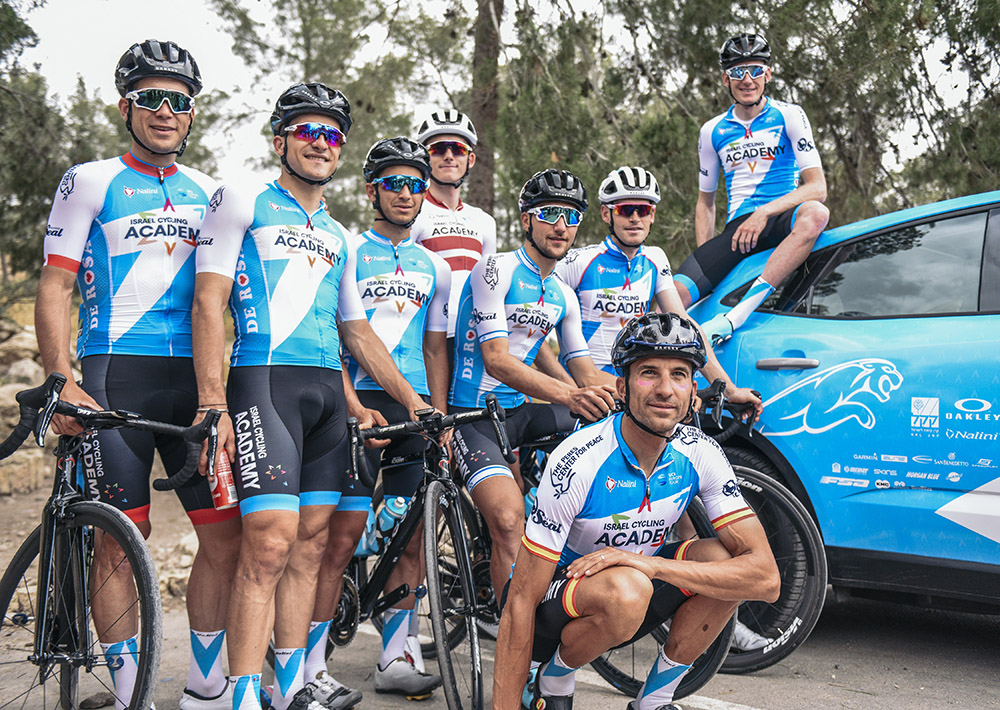 Cycling Academy team for the Giro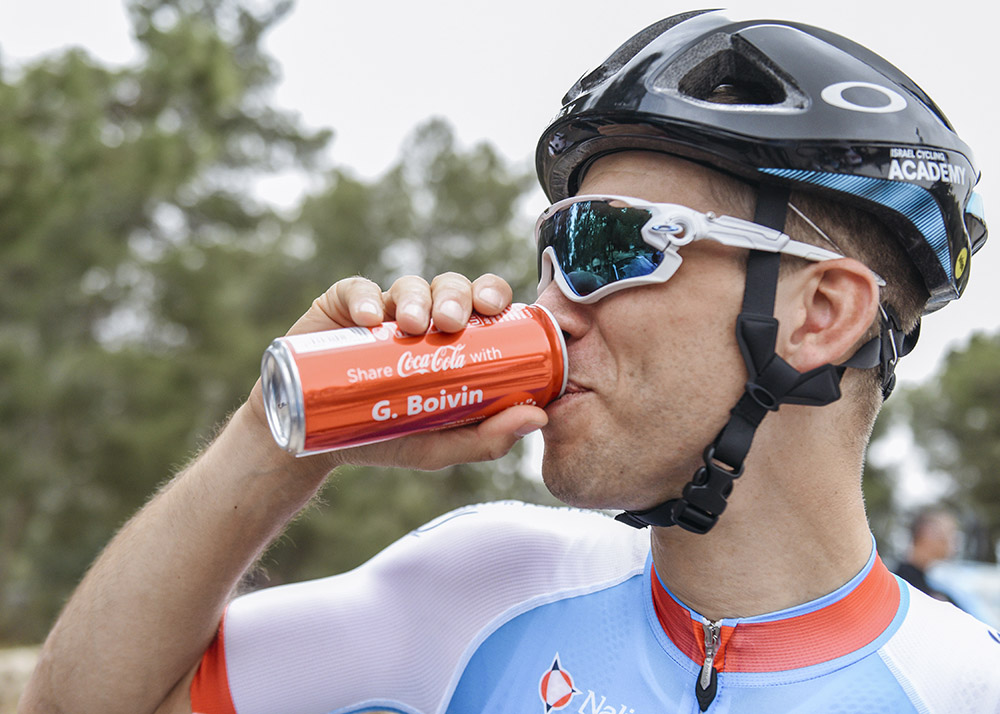 One of the three Canadian riders taking part will be Guillaume Boivin for the local Israel Cycling Academy team. We had a chance to speak with Guillaume before one of his final training rides (video below).



Boivin and his team mates also took part in the memorial ride for former Giro champion Gino Bartali, who was recognized in a ceremony for his work during the Second World War in helping save Jews by smuggling documents that allowed them to avoid death camps. [Note: We wrote about this in 2012, in our review of the biography 'Road to Valour'].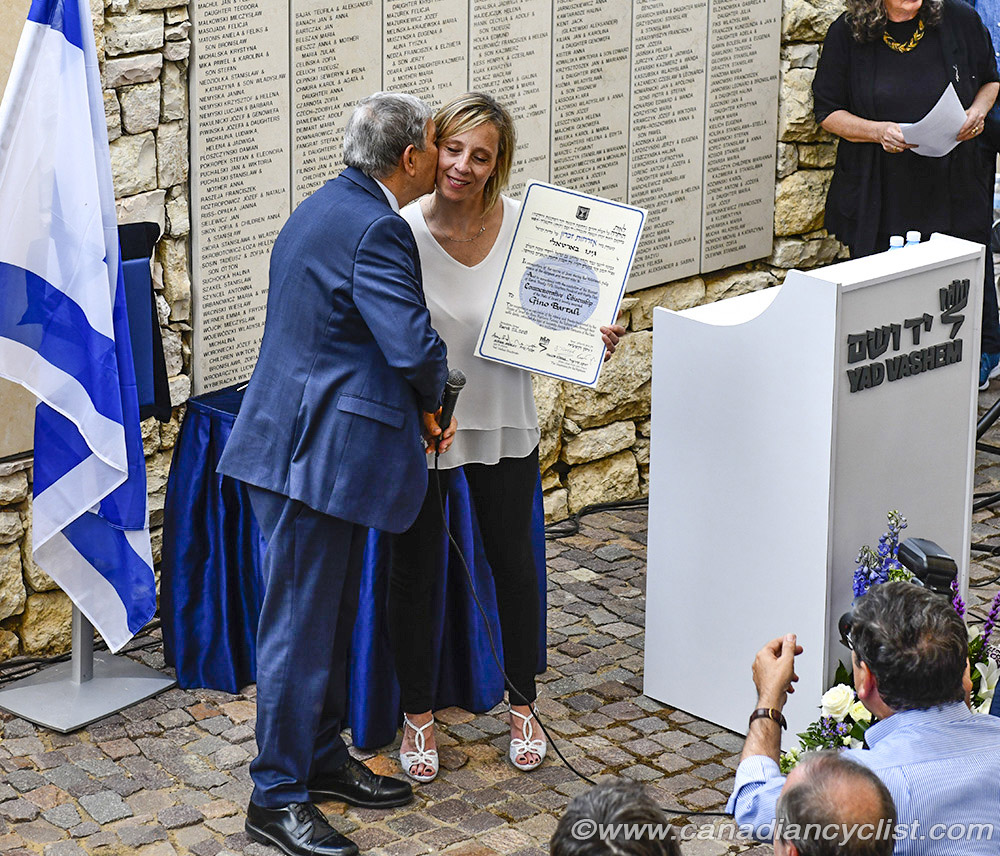 Gioia Bartali receives the certificate of citizenship for her grandfather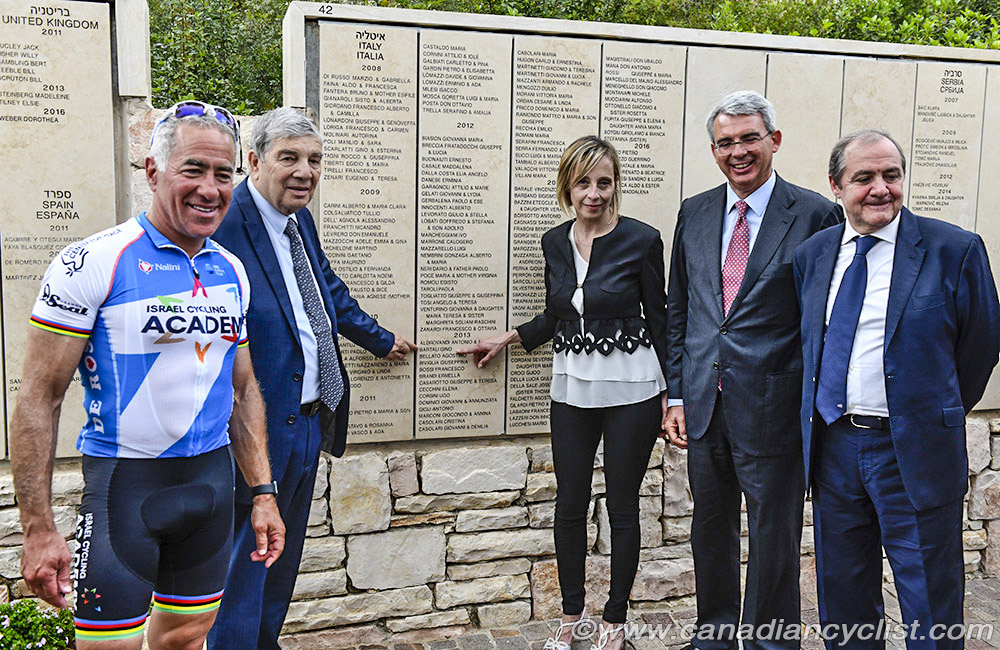 Gioia Bartali points out her grandfathers name on the wall of Remembrance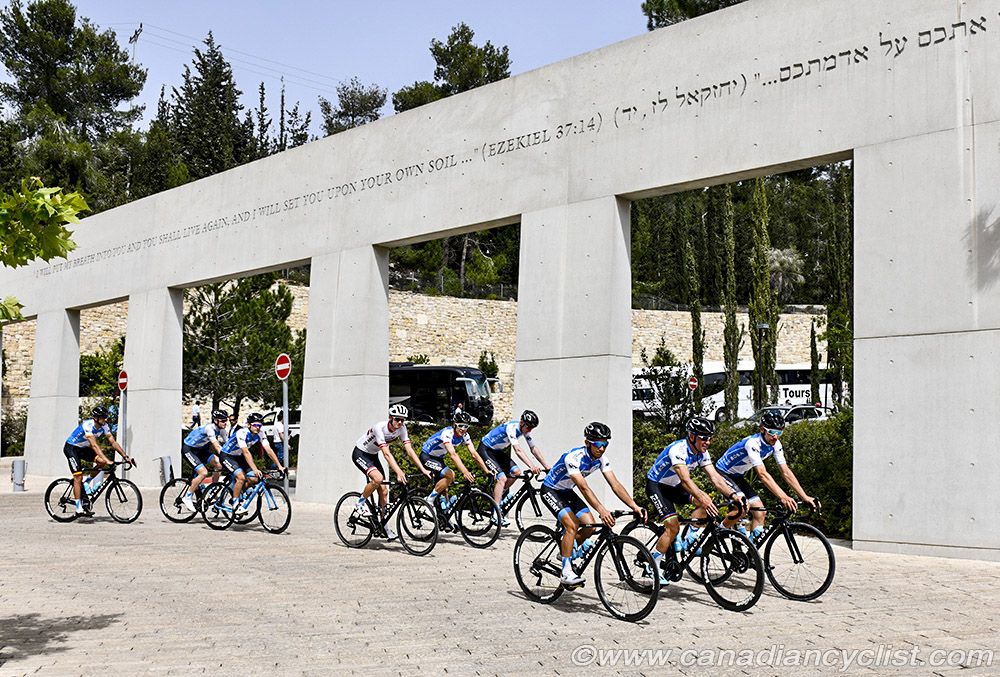 Israel Cycling Academy begins their ride at Yad Vashem (Holocaust Memorial)
Accepting the certificate of honourary Israeli citizenship at the holocaust Memorial (Yad Vashem) was his granddaughter Gioia Bartali. Also taking part in the ceremony was Sylvan Adams, Montreal billionaire and one of the partners behind the Israel Cycling Academy team. Adams was also heavily involved in bringing the Giro to Israel (where he now lives).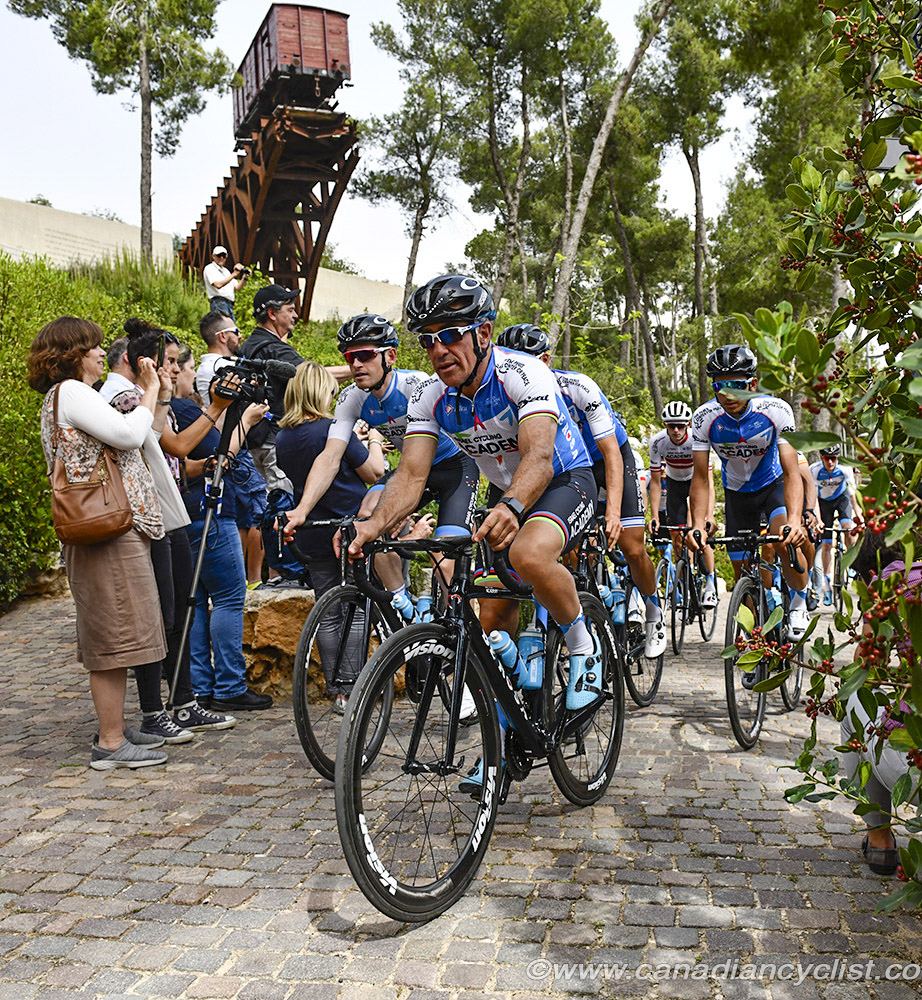 Sylvan Adams leads the team on their ride at the Holocaust Memorial (Yad Vashem).